Product Info 
Ingredients
Reviews  
Many diets fail because they aren't sustainable. Instead, VivaSlim™ drops are meant to jumpstart your healthy lifestyle and habits to help you achieve lasting weight loss results, without deprivation diets, or extreme workouts. 
VivaSlim™ is a liquid supplement made with a 100% natural, proprietary blend of 11 plant extracts, vitamins, proteins, and minerals that promote an overall healthy lifestyle. Just add 10 drops a day, 3 times a day to your water or beverage of choice to support natural weight loss. It also may:
Increase Metabolism*
Help With Appetite Control*
Help Reduce Fluid Retention*
Increase Weight Loss Efforts*
Liquid Drops For Faster Absorption* 
Suggested Use:
Each bottle contains a 30-days supply.
Add 10 drops in water or beverage of your choice for consumption 3 times daily or  as directed by a healthcare professional.
You can take this with or without food. For best results, take it consistently for at least 3-months.
Store in a cool, dry place. Refrigeration is not required.
Important information on the ingredients found in VivaSlim drops:
Stimulant & Caffeine Free
Hormone Free
Gluten Free
Vegan
Keto-Friendly
Paleo-Friendly 
100% Natural
SUPPORTS HEALTHY FAT LOSS
Key Ingredients
Irvingia Gabonensis (IG)
Effectively opens up your 'Cytokine Gate' so fat flows out of your cells… and OUT of your body. It has been studied widely in recent years for its role in weight loss, supporting cholesterol levels, and improving control of diabetes.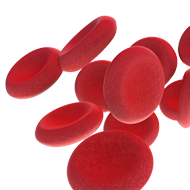 ADDITIONAL SUPPORT
Support Ingredients
Niacin
Has been shown to increase adiponectin by 21% and reduce inflammation.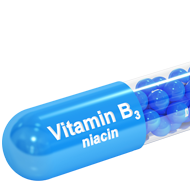 Rhodiola
Improves brain function, exercise performance, and insulin sensitivity.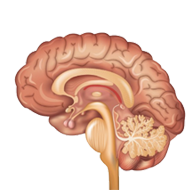 Astragalus
Astragalus is an herb that has been used in traditional Chinese medicine for centuries, and is shown to have immune-boosting, anti-aging and anti-inflammatory effects.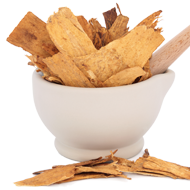 L-Ornithine
Has been shown to increase lean body mass - which helps you lose fat and build muscle at the same time. It also helps you regulate blood sugar.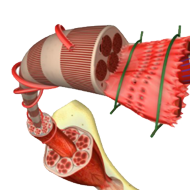 L-Carnitine
A meta-analysis of L-Carnitine revealed that subjects who received carnitine lost significantly more weight and showed a decrease in body mass index compared with the control group.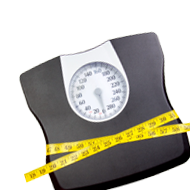 L-Glutamine
A powerful amino acid shown to lead to significant weight loss and better insulin regulation. What's more, glutamine supports many other processes in the body, such as its role in the immune system and intestinal health.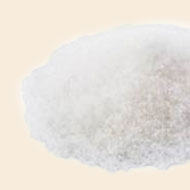 L-Arginine
Has been shown in a 300 person study to stimulate fat metabolism and melt away fat.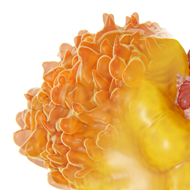 Maca
Thousands of studies have demonstrated that maca significantly improves lipid and glucose metabolism.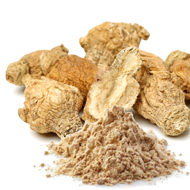 Beta-Alanine
An amino acid that may help fight the aging process and improve heart health.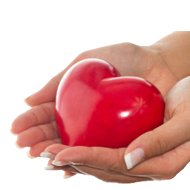 Pygeum Africanum
Otherwise known as African Plum bark, Pygeum is an herbal extract sought out for it's anti-inflammatory and antioxidant properties.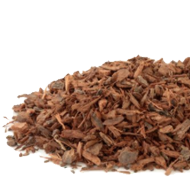 - Ilma
I lost 6.6 lbs!
"When VivaSlim arrived I started using it right away. I was a bit skeptical, but after a week I started to notice some changes.
I lost 6.6 lbs! I was so happy! I can't wait to see how much I lose after using this for 3-months."
- Toni
WOW!
"I have been amazed! I had gastric bypass surgery 13 years ago. 5 years after the bypass I started to gain weight again. I gained 30 lbs. I have fought this enemy since I was 5. Diet, exercise, 1000 calories or 700 calories nothing has worked. These so called professional doctors, nutritionist, exercise gurus don't know anything. Now, with VivaSlim I only eat when I'm hungry. I eat slow because I can't eat a lot. I put this product in my coffee, just a few a drops. Bless you and your product!"
- Charmaine
Amazing RESULTS!
"This really works! I lost 8.8 lbs in just 2-weeks which is a lot for me. I couldn't believe my eyes when I saw the scales! I've recommend this to all my friends and family. They all can't wait to try it. I actually had to give them a few bottles from my second order, which I just received. Obviously, I will keep taking these drops because I'm blown away by the results."
- Zikomo
So far so good
"I've been taking the product for a week. I've been having more energy and not having that groggy tired feeling when I wake up.
I'm sure the more I take, the weight loss will begin. Looking forward to seeing what more results will come from this!"
scroll left and right to view
1. https://www.nature.com/articles/ejcn2010149
2. https://lpi.oregonstate.edu/mic/dietary-factors/L-carnitine
3. https://pubmed.ncbi.nlm.nih.gov/16772327/
4. https://pubmed.ncbi.nlm.nih.gov/25226827/
5. https://www.ncbi.nlm.nih.gov/pmc/articles/PMC5897445/
6. https://pubmed.ncbi.nlm.nih.gov/19781622/
7. https://pubmed.ncbi.nlm.nih.gov/18784609/
8. https://pubmed.ncbi.nlm.nih.gov/27648102/
9. https://www.ncbi.nlm.nih.gov/pmc/articles/PMC3742781/
10. https://jissn.biomedcentral.com/articles/10.1186/1550-2783-6-S1-P2
11. https://www.healthline.com/nutrition/rhodiola-rosea
12. https://www.healthline.com/nutrition/astragalus
13. https://www.ncbi.nlm.nih.gov/pmc/articles/PMC5758356/
WARNINGS: Do not exceed the recommended dose. Pregnant or nursing mothers, children under the age of 18, and individuals with a known medical condition should consult a physician before using this or any dietary supplement.
KEEP OUT OF REACH OF CHILDREN.
STORE PRODUCT AT ROOM TEMPERATURE.
DO NOT EXPOSE TO EXCESSIVE HEAT OR MOISTURE.
DO NOT USE IF SAFETY SEAL IS DAMAGED OR MISSING.